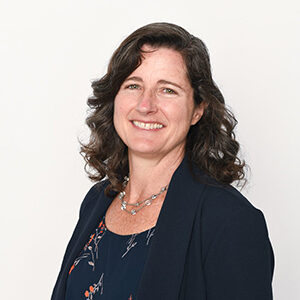 Angie Garling
Vice President, Early Care and Education
Low Income Investment Fund
Ms. Garling oversees LIIF's ECE facilities development programming, policy and strategy work. Prior to LIIF, Ms. Garling served as Alameda County's ECE Program Administrator. She was responsible for the development and implementation of federal, state and local ECE programs, as well as family support programs. For 25 years, she has served as an advocate, funder, policy analyst, researcher and program developer dedicated to quality care and education for all children. In the early 2000s, she partnered to launch the Local Investment in Child Care (LINCC) Consulting Group through which she advised CA counties on strategies to connect ECE to land use and smart growth. She received her BA from Wellesley College and her MA in Educational Psychology and Human Development from UC Berkeley.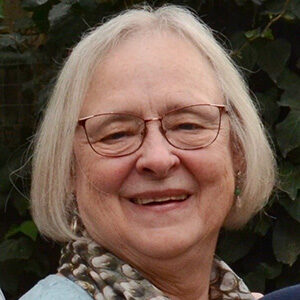 Kristen Anderson
Child Care Planner and Consultant

Kristen Anderson is a child care planner and consultant who has developed child care policies and strategies for public and private agencies. As child care coordinator for Redwood City, California for over 20 years, she facilitated supply-building and quality improvements in community child care and early education programs and facilities. She published a book, Planning for Child Care in California, and articles about the place of child care in local community development and land use planning. She helped develop Build Up for San Mateo County's Children facilities initiative which inspired the new Build Up California network.
Dr. Anderson holds a Ph.D. in Education from Stanford and a Master's in Child Development.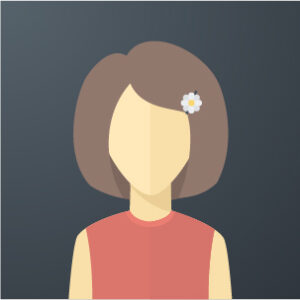 Kim DiGiacomo
National Program Director, Early Care & Education

Kim has over 25 years of experience in the Early Care and Education (ECE) sector and currently administers LIIF's National Early Care & Education programs focusing on the provision of grants, loans, business capacity building, and training in CA, NY, DC, and GA. She is currently a member of the National Children's Facilities Network (NCFN) and a member of the Bipartisan Policy Council ECE Facilities Task Force. Kim holds a Masters in Education, Early Childhood Leadership from Mills College.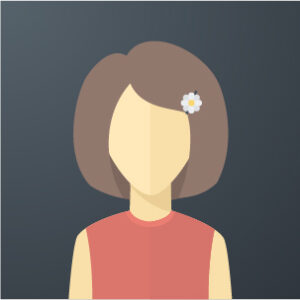 Christine Padilla
Director
Build up for San Mateo County's Children
Christine has spent her career at the intersection of service and government, she knows how to work with and within the system to improve children and families' lives. She is currently the Director of Build Up for San Mateo County's Children, a countywide partnership that preserves, expands and improves the supply of child care. She also been a nonprofit executive director, a senior congressional staff member (for 10+ years), and a corporate government relations director. She has served on the San Mateo County's Commission on the Status of Women since 2011 and the Child Care Partnership Council since 2019. She is an appointed member of KQED's Community Advisory Panel and is committed to making the system work for everyday people of all abilities including women as well as members of the Black, Latinx, Indigenous, Asian American, and LGBTQIA+ communities in San Mateo County.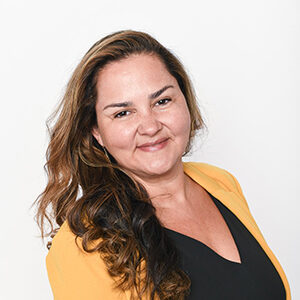 Ericka O. Erickson, MPA
Build Up California's Program Officer
Policy and Program Officer, Early Care and Education
Low Income Investment Fund
As the Policy and Program Officer for Early Care and Education (ECE) at the Low Income Investment Fund, Ericka manages policy advocacy and community education efforts related to ECE facilities and supply-building strategies. In this role, she coordinates the development of Build Up California, and these efforts led to the restoration of $250MM in state funding for ECE facilities in 2021. 
Ericka is Brazilian-American, and her background includes national and international experience at various non-profit and government organizations in different capacities, including program management, organizational development, and community organizing. Before joining LIIF, she coordinated Local Child Care and Development Planning Councils in Solano and Marin counties, responsible for countywide child care plans. She participated in the Women's Foundation of California Policy Institute and was instrumental in passing AB 273 (Aguiar-Curry) Child care services: eligibility.
She has served on several non-profit boards and public commissions, including the Marin County Planning Commission, the Marin Women's Commission, and the City of Novato's Parks, Recreation & Community Services Commission. A lifelong learner, she is currently an EdD in Educational Leadership student at San Francisco State University, where she also worked as a lecturer. Ericka has a Master's degree in Public Administration and completed graduate studies in Early Childhood Education at Sonoma State University, California. 
Ericka lives in the San Francisco North Bay with her partner Mark and daughter Eva. She loves the Brazilian culture, especially the music and dance, and enjoys traveling, hiking, and yoga.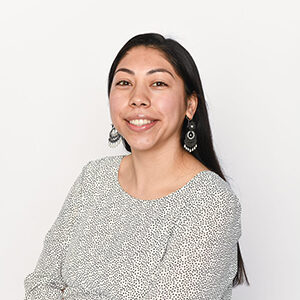 Pamela Campos
Build Up California's Program Officer
Policy and Program Officer, Early Care and Education
Low Income Investment Fund
Pamela Campos has served the Bay Area as an Early Care Educator for over a decade. She began working in ECE facilities providing technical assistance to diverse stakeholders for the development of child care spaces with Build Up San Mateo County. As an ECE Policy and Program Associate with Build Up California she is committed to uplifting young children, their families, and caregivers for the advancement of environmental, economic and racial justice in child care policy through equitable access to affordable high-quality ECE spaces. Pamela Campos holds a B.A. in Child and Adolescent Development from San Jose State University.
Header about the team here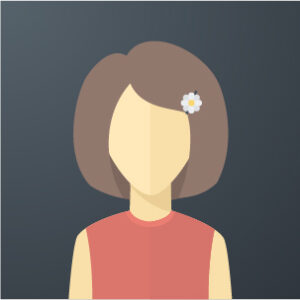 Monique Guidry
Family Child Care Owner, Director &  Educator
Guidry's Early Child Care & Education Program
Monique has served in the Early Childhood Education workforce (Center base & currently Family Child Care) for the past twenty-four years and holds a B.A. in Humanities & Leadership with emphasis on Early Childhood Education. She was the president of the Family Child Care Association of San Francisco and has been a Mentor Teacher through the California Early Childhood Mentor Program for the past 16 years. She also represents D11 of SF as a member of the Child Care Planning and Advisory Council. Through these experiences, she developed a deep appreciation for the power of public voice and the necessity for early childhood educators to provide informed first-hand knowledge to policymakers and stakeholders.  
She is dedicated to serving her community. She is a member of the OMI (Outer Mission Ingleside) Community Collaborative, Young Ladies Institute, Invest Black, and Mega BlackSF to support and address the racial disparities for Black children and families in San Francisco. Her commitment to Black children inspired her to become a founding member of the African American Early Childhood Educators of San Francisco, an organization created to address the unrealized potential of Black children and Black families. To address educational and Early Childhood Care disparities in California, she has been appointed by Assemblyman Phil Ting as Assembly District Delegate for District 19.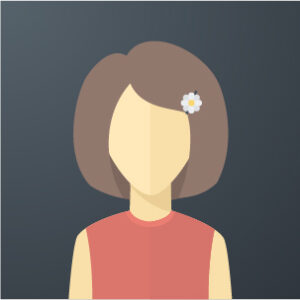 Monica Walter
Chief Executive Officer
Wu Yee Children's Services
Prior to joining Wu Yee Children's Services as Chief Executive Officer, Monica served as Executive Director of Cameron House in San Francisco from 2009-2012. Monica is passionate about advancing equity for underserved families because she believes that everyone deserves the best start possible.
Monica has over 30 years of experience in providing social services and advocacy to address chronic poverty, domestic violence, and economic equality. In her former position at the YWCA, Monica led a $40 million capital campaign. In her current role at Wu Yee Children's Services, she successfully more than doubled the Head Start and Early Head Start program, expanding from 5 to 12 early learning centers, to become San Francisco's largest program provider.
Monica is a proud member EveryChild California and National Association for the Education of Young Children, former Chair (2017-2019) and current member of San Francisco Child Care Planning and Advisory Council, a member of the API Council, and recently appointed to the Citizens Advisory Committee of San Francisco Office of Early Care and Education.
Monica holds an M.A. in Education, Guidance and Counseling from Whitworth University, B.A. in Sociology from Gonzaga University, and a Certificate in Human Services Agency Management from the University of Washington. Monica believes nothing is more essential than excellent child care and education for all our children, right from the start. She is committed to partnering with parents, individuals, and organizations across the State to provide a network that strengthens and connects a diverse, resilient community around our children.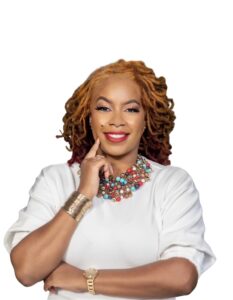 Jameelah Hanif
Early Childhood Educator, Business Owner, and Consultant
Watch Me Grow Child Care & Consulting Services
Early Childhood Educator, Community Organizer, Child & Family Advocate, and Adverse Childhood Experiences (ACEs) expert, Jameelah Hanif founded Watch Me Grow Inc. in 2018 after operating Watch Me Grow Child Care Family Child Care Home for six years. Ms. Hanif established a strong partnership with "Quality Counts" and in May 2019 she was solely recognized in Solano County with a "5 Star Rating" as a Family Child Care Home. In addition to countless collaborative relationships, Ms. Hanif also partners with "Early Head Start Child Care Partnership," where her program provides quality childcare, specifically with marginalized/low-income families. In this role, she was proven to be concrete support for many of the families by providing a variety of empowering resources and opportunities to meet their needs. Jameelah hosts a Talk Show on Facebook called BounceBack Wednesdays, where she raises awareness about Adverse Childhood Experiences. Jameelah obtained a degree in Early Childhood Education and specializes in Infant/Toddler Care and Development and Violence Intervention & Counseling. Ms. Hanif currently serves as the President of Solano County Family Child Care Association.